Veggie Burgers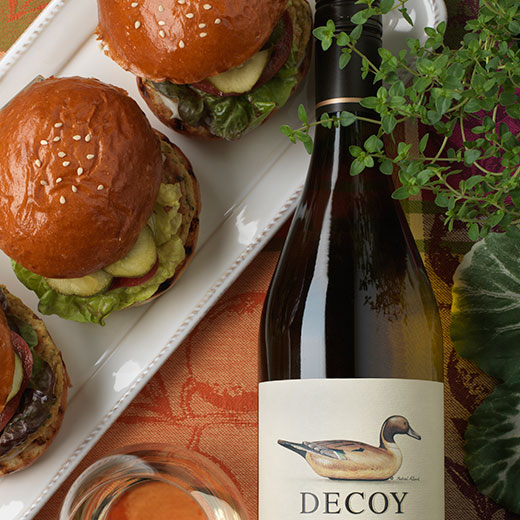 Yield: 4 servings
Prep: 20 minutes | Cook: 2 hours
Total Time: 2 hours and 20 minutes
Ingredients
1 cup Chickpeas, rinsed
1/2 Yellow Onion, chopped
2 Tbsps Parsley, chopped
2 Tbsps Cilantro, chopped
1 Tbsp Salt
4 Garlic Cloves, crushed
1 Tbsp Cumin, ground
4‐6 Tbsps Flour
1 tsp Baking Powder
Preparation
Preheat oven to 400 degrees.
1. Combine all ingredients together and pulse in a robot coupe mixer until all ingredients are combined until mixture is smooth with a touch of texture.
2. Form into patties and freeze for 2 hours.
3. Place on an oil lined foil sheet pan and bake for 15 minutes.
To Serve:
Serve with Toasted Buns, Pickles, Aioli, Lettuce, Tomato.
Pairing Recommendation - Chard