Our History
A Premier Producer of CALIFORNIA Wines
Established in 1985, Decoy is recognized for producing attractively priced wines from exceptional vineyard sources, including Decoy's own Ridgeline and Brownell estate vineyards in the Alexander Valley of Sonoma County. Decoy's winemaking program is guided by acclaimed Winemaker Dana Epperson, who is an expert at working with multiple grape varieties across multiple regions. The Decoy lineup includes a Red Blend, Cabernet Sauvignon, Merlot, Zinfandel, Pinot Noir, Chardonnay and Sauvignon Blanc, as well as a Rosé and Brut Cuvée. In 2020, Decoy unveiled Decoy Limited, a tier of Limited-production wines made from special lots sourced from California's most prestigious wine regions.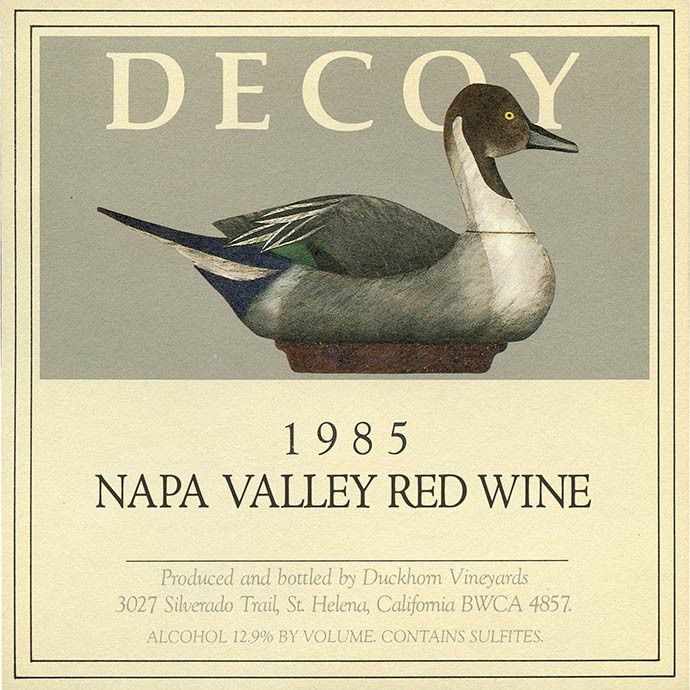 1985
The first Decoy Red Blend is made at Duckhorn Vineyards. This exceptional wine quickly establishes a loyal following for its great quality, remarkable price, and its distinctive style, which expresses its full charm and complexity in its youth.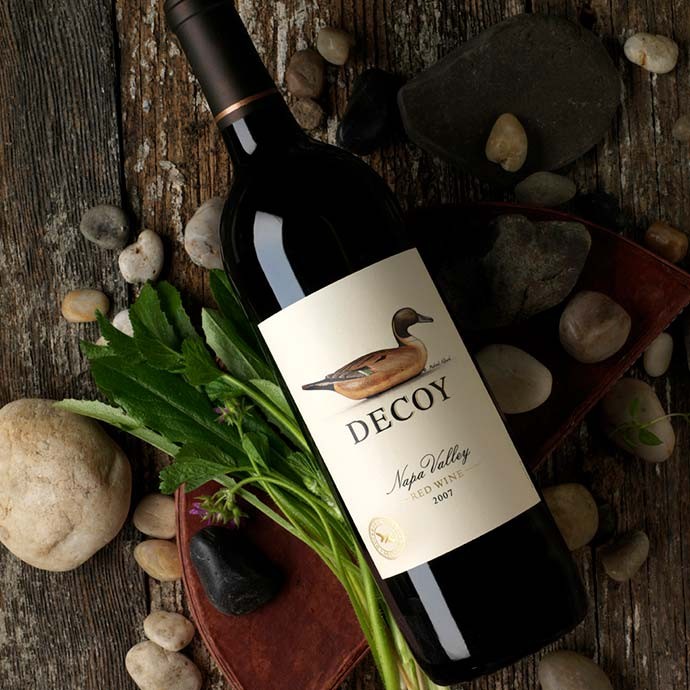 2007
Decoy unveils a new label featuring a decoy carved by Richard "Fresh-Air Dick" Janson (1872–1951) during the 1930s. Janson was a premier carver whose decoys are the most recognizable of all Pacific Coast carvings. Artist Michael Allard of Zimbabwe created a painting of this Pintail duck from the original carving. While still incorporating key elements of the original packaging—most notably the Decoy carving artwork—the new design offers a warmer, more premium aesthetic.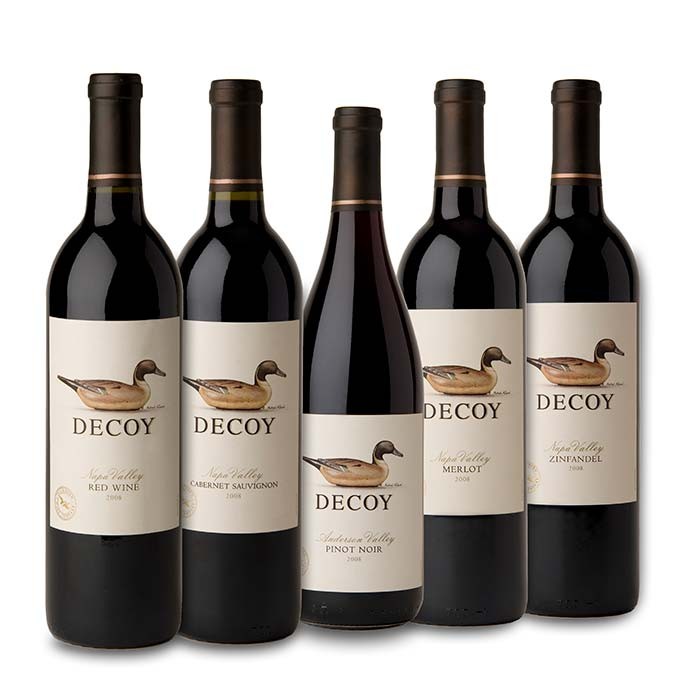 2008
Decoy evolves from being a single, second-label wine supporting the Duckhorn Vineyards brand to being its own focused winery, with the creation of an expanded portfolio of wines that, in addition to the Decoy Red Blend, includes a Cabernet Sauvignon, Merlot, Zinfandel, and Pinot Noir. Grapes for the enhanced Decoy lineup come from a mix of Estate vineyards and top independent growers.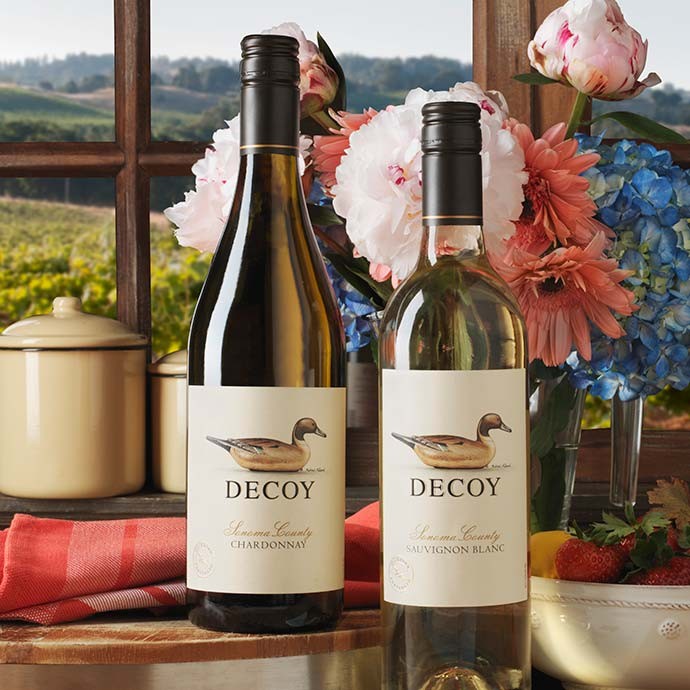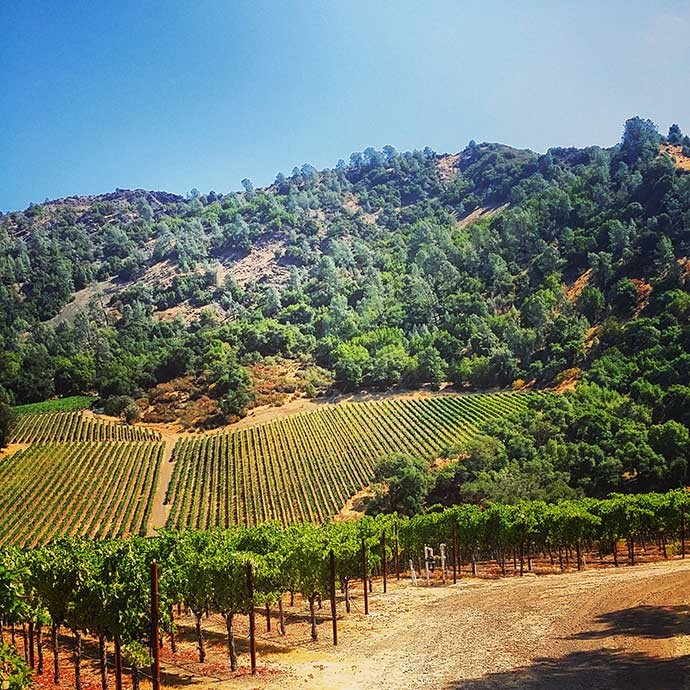 2012
After several years of working with its sought-after grapes, we acquire the renowned Ridgeline Vineyard in the Alexander Valley appellation—Sonoma County's best region for growing Bordeaux varietals. Located on Oak Mountain, Ridgeline Vineyard is a steep mountainside vineyard with elevations ranging from 100 to nearly 2,000 feet. This coveted fruit is used for our Decoy Cabernet Sauvignon, Decoy Merlot and flagship Decoy Red Wine.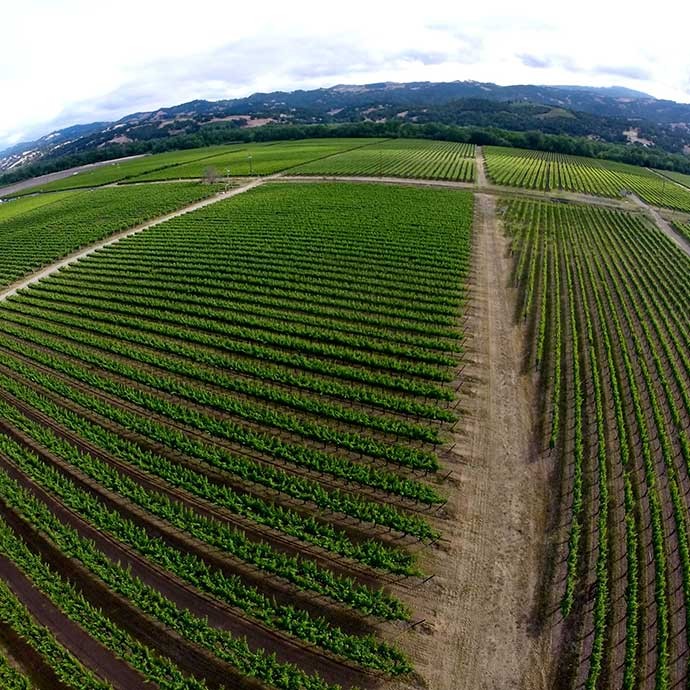 2013
We acquire another spectacular Alexander Valley Estate property, the Brownell Vineyard. Offering an ideal counterpoint to the mountain fruit of Ridgeline, Brownell is a beautiful valley-floor vineyard with ancient gravel and sand alluvial soils. In this warm mid-valley location, the fruit gets beautifully ripe, adding richness and depth to our Decoy Cabernet Sauvignon.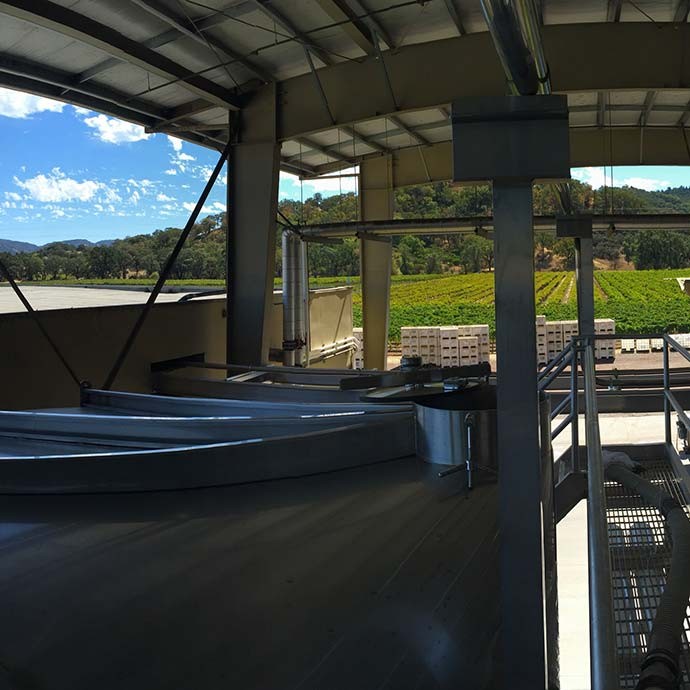 2014
To support the phenomenal success of our expanded lineup of Decoy wines, we acquire a state-of-the-art winemaking facility in Hopland. Located just north of Sonoma County, our Hopland Winery is a winemaker's dream that enables our talented winemaking team to have an unprecedented level of control over every aspect of our luxury winemaking processes.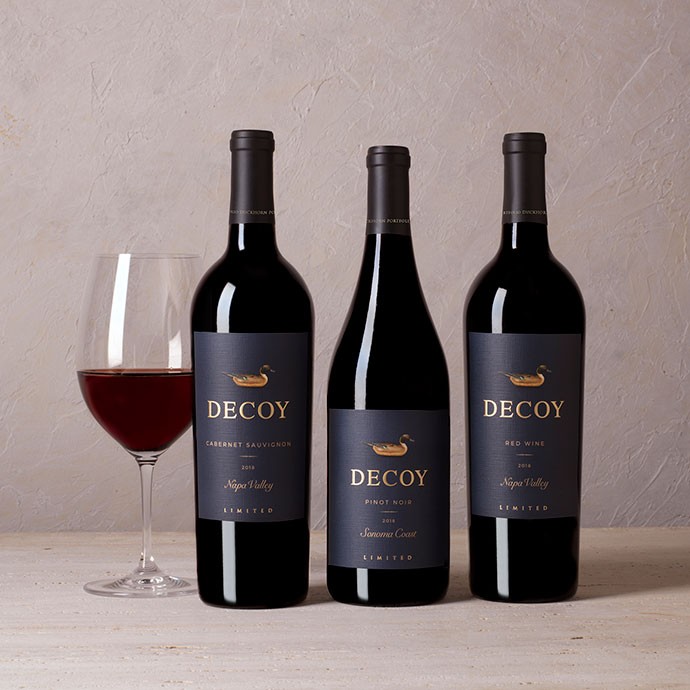 2020
Building on our rich heritage, we invite you to experience Decoy Limited. Crafted using grapes from some of the most acclaimed Napa Valley and Sonoma Coast vineyards, including our own estate properties, these wines showcase the pinnacle of Decoy winemaking.