Featured Press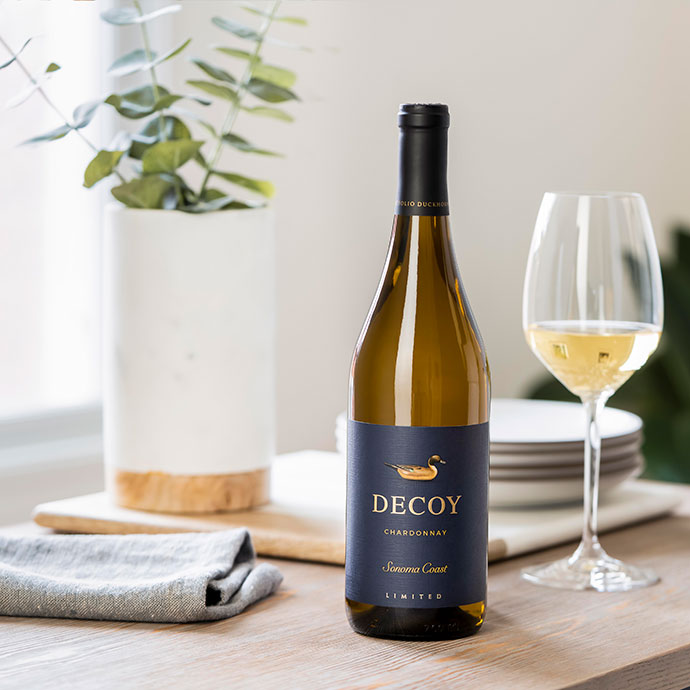 8 Exciting California Values Up to 91 Points
Discover Golden State Sauvignon Blanc, Pinot Noir, Zinfandel and more in these new reviews of delicious red, white and rosé wines priced $30 or less... Read More »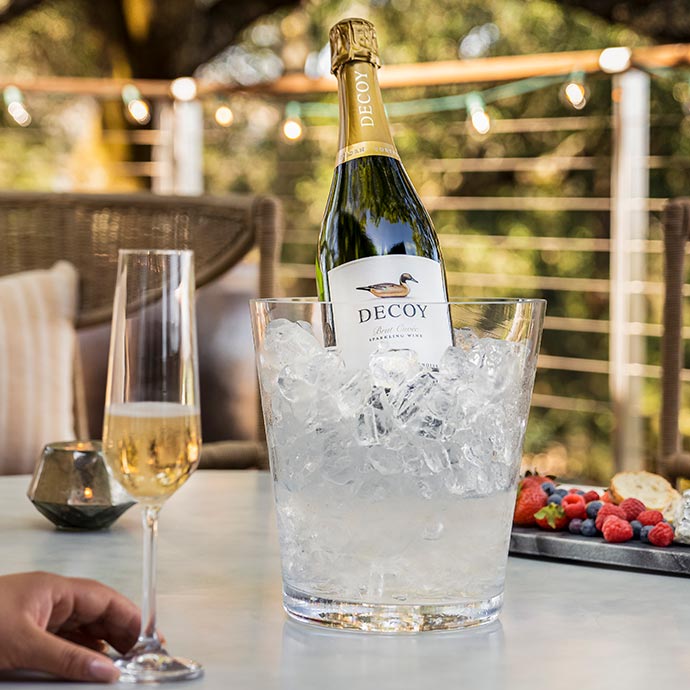 Wine Spectator - 90 Points
Decoy Brut Cuvée Sparkling Wine
Outstanding; a wine of superior character and style. Snappy and fresh, with layered... Read More »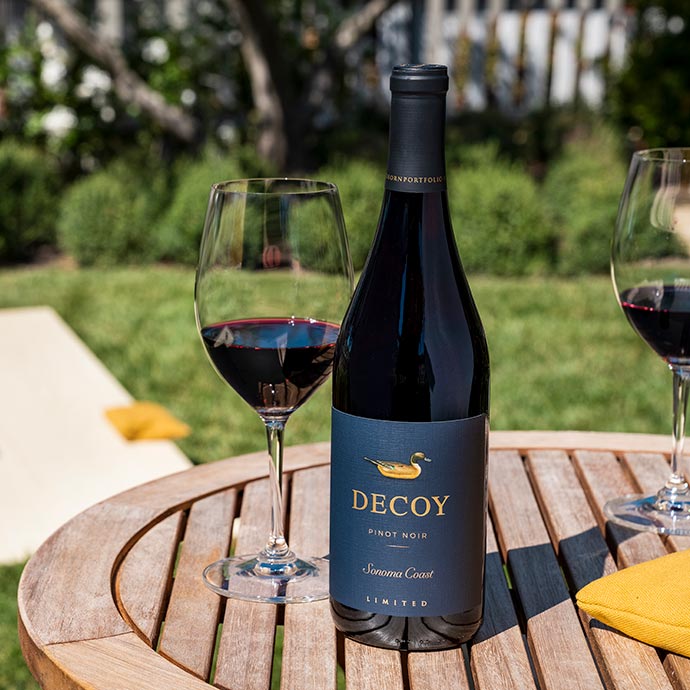 Wine Spectator - 90 Points
2019 Decoy Limited Sonoma Coast Pinot Noir
Outstanding; a wine of superior character and style. There's a fine-edged texture to the currant... Read More »
---
Wine Spectator website
June 2023


8 Exciting California Values Up to 91 Points

Discover Golden State Sauvignon Blanc, Pinot Noir, Zinfandel and more in these new reviews of delicious red, white and rosé wines priced $30 or less.
---
Wine Spectator - 90 Points
March 2021


2019 Decoy Limited Sonoma Coast Pinot Noir

Outstanding; a wine of superior character and style. There's a fine-edged texture to the currant, cherry tart and plum paste flavors in this red, backed by crunchy tannins. Ends with cedar spice notes on the fresh finish.
---
Wine Spectator - 90 Points
October 2020


Decoy Brut Cuvée Sparkling Wine

Outstanding; a wine of superior character and style. Snappy and fresh, with layered and steely lemon and orange zest flavors accented by floral vanilla notes.
---
Wine Enthusiast - 90 Points
September 2020


2018 California Pinot Noir

Excellent, highly recommended. Our winemakers says its enticing bouquet to its layers of lush, pure fruit, this wine captures the vibrant charm of great California Pinot Noir.
---
The Wall Street Journal website
August 2020


"Why Second-Label Wines Are a Smart Choice and an Excellent Value"

"A second-label wine has its own rules. If it doesn't have a place or a story or a reason for being, it could bring down sales or cannibalize your primary brand," Mr. Ryan said.
---
Food & Wine
June 2020


9 Summer-Ready Red Wines That Are Best Served Cold

Bright and briary wild strawberry fruits, vanilla bean, and sweet oak spices. What a great Zin—a lot of energy and tension, not overbearing or heavy, and delivering tremendously juicy (and easy-drinking) ripe strawberry fruits, raspberry, and rhubarb pie."
---
Beverage Dynamics
March 2020
The Best Wines for Spring and Summer 2020
What was once just a spin-off program for Duckhorn Vineyards quickly evolved into its own standalone label. A little over a decade later, this sauvignon blanc can easily stand on its own. Sourced from prime vineyard sites, with an emphasis on Dry Creek and Alexander Valley AVA's. Enjoy this with chicken dishes or fresh Gulf seafood.
---
Wine Enthusiast - 91 Points
May 2018


2017 California Rosé

Lively citrus aromas on the nose transition to tangy grapefruit and cranberry flavors on the palate. There is great energy and concentration to this medium-bodied rosé with a surprising amount of depth.
---
The Fermented Fruit
October 2017


October is Merlot Month | Drink Napa and Sonoma Merlot

Decoy has been an important part of the Duckhorn Wine Company since its inception in 1985. Whereas Duckhorn's wines are uniquely expressions of Napa Valley terroir, all Decoy wines are Sonoma County appellation-designated emphasizing approachability and value.
---
Wine Enthusiast - 90 Points
September 2017


2016 California Rosé

Floral and fresh, this light-bodied wine bursts with snappy grapefruit aromas that are followed by bright lemon and raspberry flavors. It's superbly balanced, crisp and appetizing—an elegant version of pink lemonade, without all the sugar.
---
Wine Enthusiast - 90 Points
September 2017
2016 Sonoma County Sauvignon Blanc
Stainless-steel fermented, this lively white shows lush and plush flavors of melon, pear and peach, making it likably fruit-forward. Amidst the deft ripeness lies more complex accents of wild vanilla and fennel that please and intrigue.
---
Capital Gazette
August 2, 2017


Sauvignon blanc can be more than a chardonnay alternative

We have found over time that people who hate chardonnay seem to gravitate to sauvignon blanc because it is distinctly different and more refreshing on warm days.

We get that its crisp acidity and generous grapefruit flavors are palate cleansers, but on the same token the grassy and citrus attack on the palate can make the mouth pucker. Finding the right sauvignon blanc for your palate is like walking through a minefield.
---
Wine Review Online - 90 Points
July 11, 2017


2015 Sonoma County Cabernet Sauvignon

After extolling the virtues of a bevy of $100+ Cabernet Sauvignon, it's time to return to earth. Ironically, under Duckhorn's Decoy label, this wine is the real thing. It clearly demonstrates that you needn't spend triple digits to find satisfying wine with real character. Delivering more than the price suggests, there's a well-integrated combination of prominent cassis-like fruitiness and subtle savory components. Mild, smooth tannins allow immediate consumption and juicy acidity in the finish prevents palate fatigue. Perfect for flank steak on the grill this summer.
---
Wine Review Online - 90 Points
June 27, 2017


2014 Sonoma County Red Wine

Duckhorn's second label, Decoy seldom approaches the level of excellence the big dog achieves on a regular basis, but that's not a knock. The Decoy wines are superb and are a fraction of the price. This red blend is heavy on the Merlot (52 percent) and shows it, with a smooth, supple palate and seductive aromas of blueberry, boysenberry and cassis. Well balanced, it finishes with a touch of wood spice. It's both delicious and affordable.
---
The Zoe Report
June 21, 2017


A Definitive Guide To What To Eat With Your Rosé

You probably noticed there were different types of rosé the same way we did—by drinking a lot of it. And while rosé happens to be a very versatile wine, there are certain foods it pairs best with, if you're fancy and so inclined. To get the scoop, we chatted with Heidi Turzyn, wine director for Gotham Bar and Grill, and she gave us the scoop:

"The taste profiles for rosé wines vary based on the different grape varietals used and the time on the skins," says Heidi. "The Saignée method will leave you with a light pink hue that will be dry with subtle aromatics… Examples of other varietals would be Cabernet Franc leading to savory notes, or Pinot Noir offering more fruit. If the wine is a darker hue it may give a touch of tannins and will have a fuller mouth feel. These different styles make rosé wines extremely versatile."
---
Wine Spectator - 90 Points
June 15, 2017


2015 Sonoma County Zinfandel

Sleek and well-built, with raspberry and pepper aromas and focused cherry, licorice and dusty sage flavors. Drink now through 2023. T.F.
---
PinotFile - 90 Points
April 2017


2015 Sonoma County Chardonnay

Light golden yellow color and clear in the glass. Gregarious aromas of lemon, grapefruit, spice and a hint of butter. Bright and clean in the mouth with a silky demeanor and enjoyable flavors of white peach, lemon, lychee and creme caramel. Unpretentious but highly satisfying. A great value.
---
Wine Enthusiast- 90 Points
March 2017


2014 Sonoma County Merlot

This straightforward wine delivers a lot of flavor for the price. The juicy, rounded layering of dark cherry, dried herb and cedar works within a light-bodied, mellowed context of balanced acidity and fruit.
---
Wine Enthusiast- 90 Points
Decmeber 2016


2014 Sonoma County Pinot Noir

This impressive, larger-production wine is forested and savory in compost. It offers a medium-bodied imprint of molasses, citrus and deep, dark tannin.