Sold Out!


Sunday Asado: Malbec Blend Release & Argentinian BBQ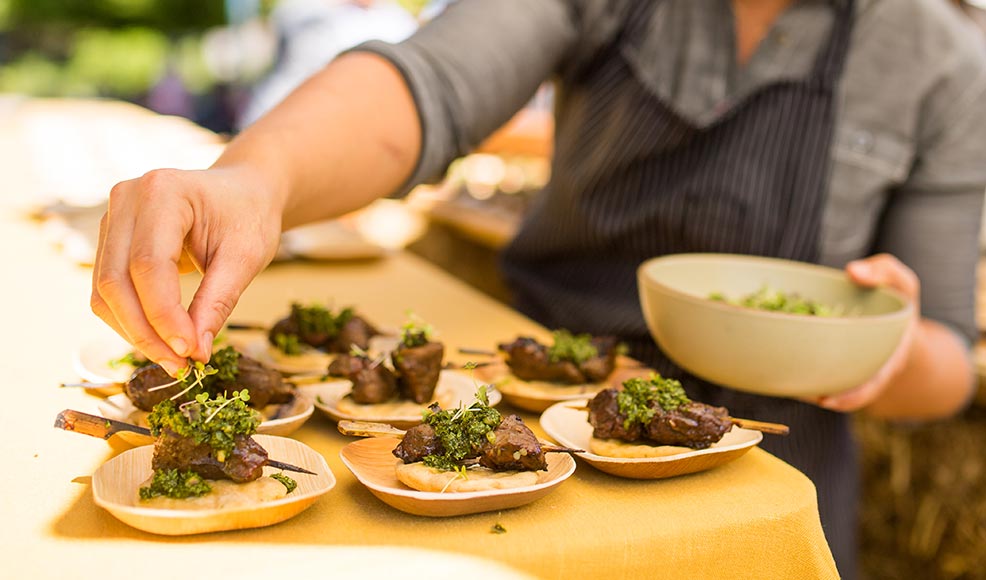 Capturing the magic of summer evenings in wine country, our Sunday Asado event promises to be an unforgettable night of food and wine. Held outside, the evening will feature an Argentinian-style animal roast (asado), served buffet style alongside an array of our stunning fall release wines, including our 2013 Paraduxx Napa Valley Red Wine Cork Tree Vineyard—a boldly structured blend of great Malbec and Napa Valley Cabernet. Meet the chefs and winemakers for a behind the scenes Q&A to discover the timeless craft of whole animal roasting and winemaking. Not for the vegetarian! Space is limited.
This event is sold out.
Sept 10 2017
5:00 PM to 8:00 PM
Paraduxx
7257 Silverado Trail
Napa Valley, CA 94558