Savory Yogurt with Toppings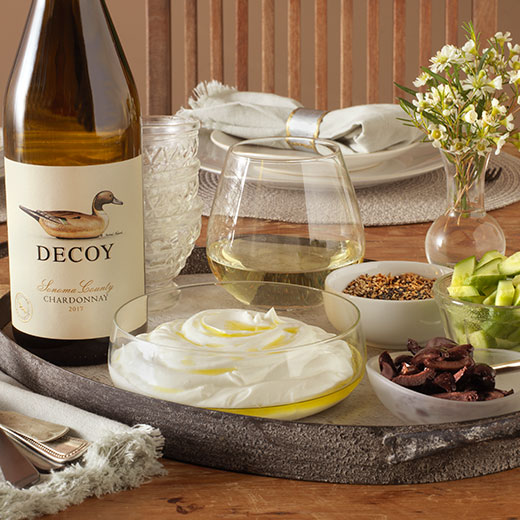 Yield: 4 - 6 servings
Prep: 5 minutes | Cook: 5 minutes
Total Time: 10 minutes
Ingredients
16 ounces plain Greek Yogurt
olive oil
salt and pepper
Topping ideas:
⅓ cup cucumber -chopped
¼ cup Kalamata olives - sliced
garnish with fresh mint or dill
salt and freshly ground pepper
⅓ cup fresh pesto
⅓ cup toasted pine nuts
⅓ cup grated parmesan cheese
Sesame Sprinkle:
3 Tbls toasted sesame seeds
2 Tbls poppy seeds
1 Tbl dried minced garlic or onion
1 Tbl Maldon sea salt
2 tsp caraway seeds
Preparation
Prepare the yogurt in a glass bowl and drizzle with olive oil.
Prepare your favorite ingredients in small bowls.
Serve on a tray with small parfait dishes and let everyone create their own savory parfait.
SEE OTHER BRUNCH RECIPES
Pairing Recommendation - Chard