Citrus Salad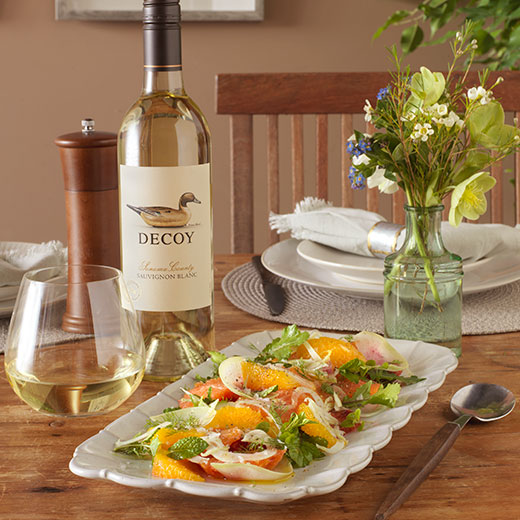 Yield: 4-6 servings
Prep: 5 minutes | Cook: 10 minutes
Total Time: 15 minutes
Ingredients
3 mixed citrus - blood orange, caracara orange, tangelo, tangerine or other citrus - peeled and sectioned. Zest and save juice for dressing.
½ fennel bulb - thinly sliced or shaved on mandoline
½ watermelon radish - thinly sliced or shaved on mandolin
¼ cup mint leaves
2 Tbsps fennel fronds
2 cups arugula or other greens
Citrus Dressing:
¼ cup freshly squeezed citrus juice
1 tsp citrus zest
1 tsp lemon juice
1 tsp honey
⅓ cup olive oil
salt and pepper
Preparation
In a medium bowl toss citrus, fennel, radish, mint, fennel fronds and arugula with half of the dressing.
Arrange on serving platter and drizzle with more dressing if necessary.
Garnish with fresh mint leaves, fennel fronds, maldon salt and freshly ground pepper.
Citrus Dressing:
Mix all dressing ingredients in a small bowl except olive oil. Slowly whisk in olive oil, add salt and pepper - taste and adjust if necessary.
SEE OTHER BRUNCH RECIPES
Pairing Recommendation - SB